We are ILO Applications SL. The agile software development company for cloud and mobile applications.
We code, we design, we implement and we lead various sizes of software and application development projects. We have executed customer orders from few hours to several man years of work and our team has experience in developing software for freelancers and for big enterprises. We do our work with passion and want to create value for our customers.
Welcome to our software lab!
We are developers, architects, system administrators and project managers. We welcome you to join our team of highly skilled professional. If you are hard-working, independent and agile software development professional, please contact us and we will discuss more.
Tero
Sales, Business Development
---
---
Federico
System Specialist
Juan Carlos
Senior Developer
Rodrigo
Software Developer
Esteban
Software Developer
Emiliano
Software Developer
Programming
We code. We do programming: frontend, backend, full-stack and native. We can work for you and in your project per-time basis.
Projects
We run full or sub-projects per client requirements. We can help, plan, execute, verify, and lead full projects independently or with you.
Applications
We do applications, smaller and bigger, and full systems. We specialize in web and mobile applications. We have recently spoken FinTech, gaming and other complex and regulated systems.
Marketing
We do websites, webshops and landing pages. We do also social media, SEO, ASO and other small marketing campaigns according to needs and objectives.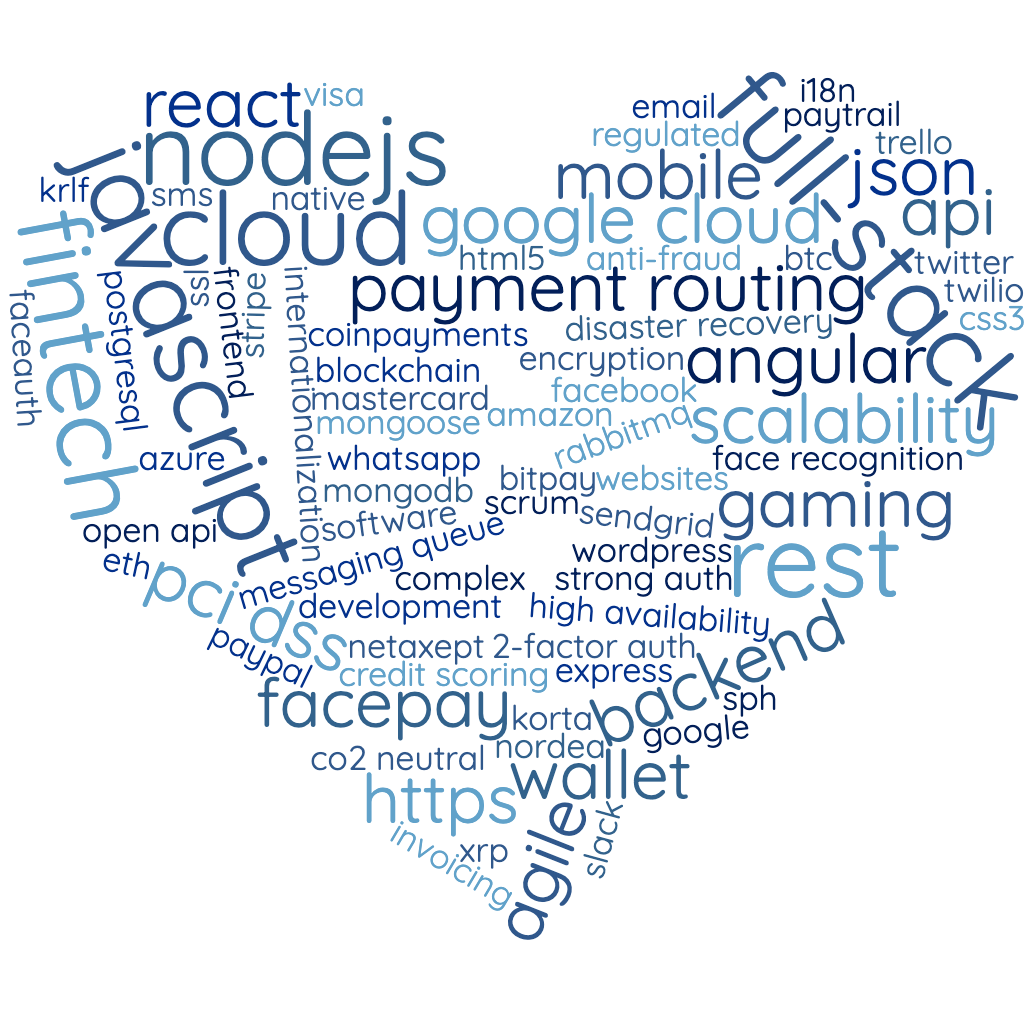 1 First we establish a consensus of what to do and how we want to achieve that. What are the requirements and objectives? Are there any constraints to be taken into account?
Do not worry! This process is most likely lighter than you have expected..
---
2 Once we know what to do and how to do it, then we execute. The execution will be made iteratively allowing client to see the progress continuously and to make the process transparent.
This is one of the benefits with agile software development, but it is important to understand that necessary means for managing and controlling are established.
---
3 The deliveries are not provided all at once, but instead in smaller increments. These deliverables are reviewed continuously: ensuring the quality and that the development is going to the right direction.
Agile development keeps the control with the client.